I'm using an '05 RSX (PND) ECU, JDM TSX harness, with the DBW TB (App Sensor) rewired for TPS & IACV, with the appropriate wires moved in the "A" connector for TPS power, signal and signal ground (A20 A29, A23), and IACV signal (A12). I have confirmed the wiring from the ECU to the connectors multiple times, the signals are all correct, just backwards (1 power & 3 ground) at the IACV connector.
What I meant by the title was that with the IACV re-wired according the diagrams - 1= (-) 2= (vBat) 3= (A12)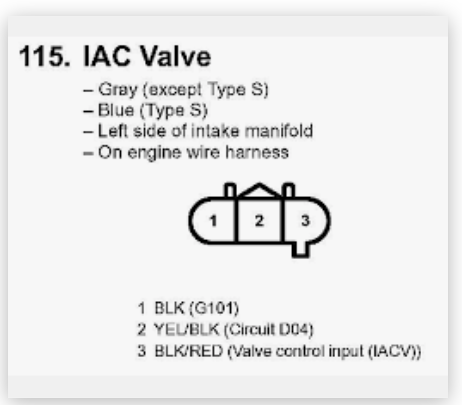 ....the system is not recognizing the throttle change and goes full lean off idle. I can see in the logging window that the TP % is not changing. I reversed the IACV 1 & 3 wires back to the way I had them previously, and got normal throttle response back, TP % sweeps when throttle depressed, engine responds.
It's just weird. I also realized today that based on the factory wiring diagrams, my TPS was also reversed 3 (A23) 2 (A29) 1 (A20) (L-R), but when I rewired it 1 (A20) 2 (A29) 3 (A23) as indicated in all the schematics,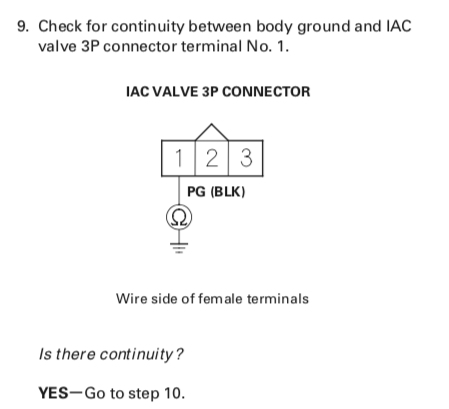 the throttle angle reads in reverse in K-Tuner, and I got P0122 error codes, so I put it back as it was. I see that in the diagnostic testing the K20Z1 uses the opposite wires (step 9, pg 11-125 RSX manual), so the TPS can clearly be wired either way, depending on application.
What I don't understand is how or why having the IACV wired correctly would cause the throttle angle to not be recognized.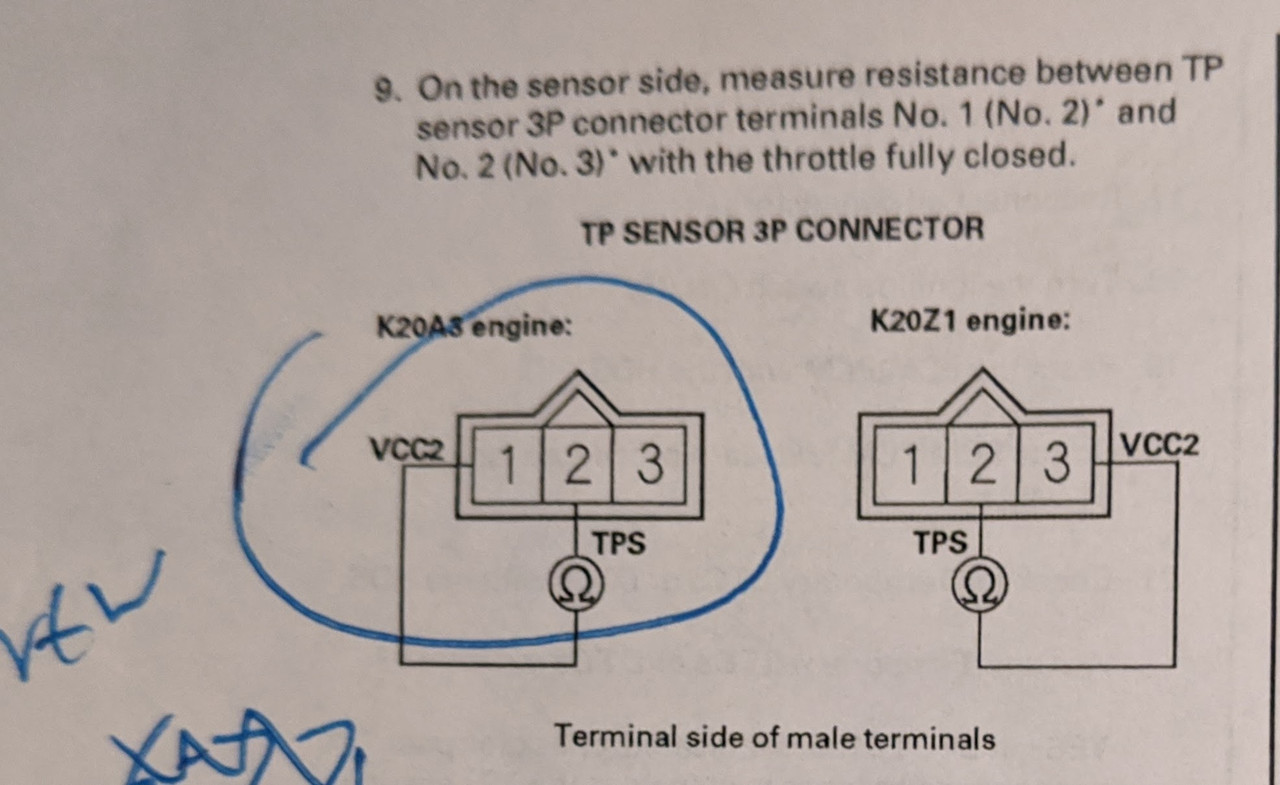 With it wired 3 2 1 it registers 0 closed throttle - 65% WOT (gas pedal pushed to the floor, I'm assuming that is another issue I will need to address). I could find any evidence of a setting where you can alter which way the TP signal goes. I don't understand why it would register backwards in K-Tuner when wired as per factory diagrams
Is there something I'm missing?
Bottom line is -
1) with IACV wired per diagrams, TP angle is not registered in K-Tuner & engine goes full lean off idle, cannot be driven.
2) With TPS wired as per diagrams, TP angle registers in reverse in K-Tuner layout window.
Thoughts or suggestions?